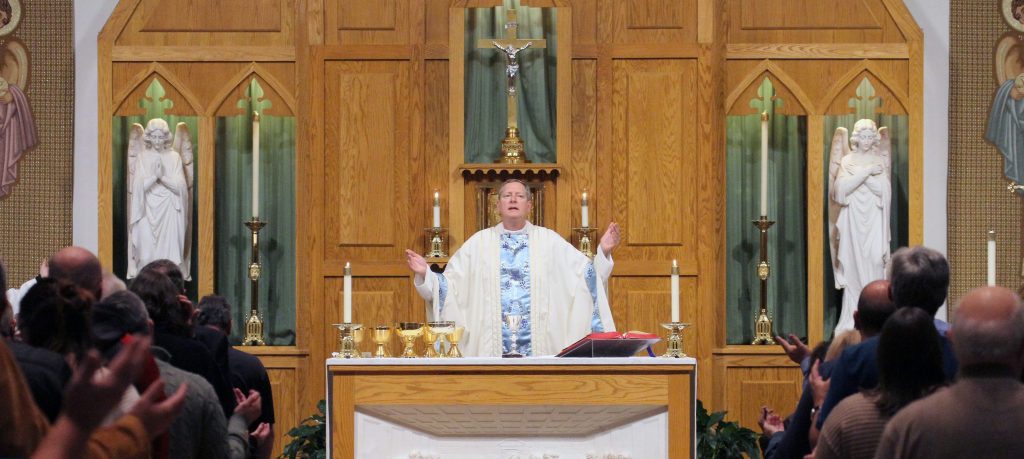 New Weekend Mass Times
A new modified schedule begins on June 1. Read about the changes in the Pastor's Notes.
Saturday Vigil: 4:30 and 6 p.m.
Sunday: 7 a.m., 8:30 a.m., 10 a.m. and 11:30 a.m.
Sunday: 6 p.m. Regional Mass at St. Barbara, Harrison City (temporarily suspended as of July 6)
Weekday Mass Times
Monday through Friday: 7:45 a.m.
Tuesday: 6:30 p.m.
Saturday: 8 a.m.
Confessions
Saturday: 9-10 a.m.
Tuesday: 5:15-6:15 p.m.
Anytime by appointment
Eucharistic Adoration
Adoration is held every Tuesday starting after 7:45 a.m. Mass and continues all day until 6:15 p.m. There are special prayer booklets available containing prayers for vocations during adoration.