Our parish embraces several means of communications to reach out to our diverse congregation. Each area is unique and embodies the diverse talent of our parishioners.
The Accent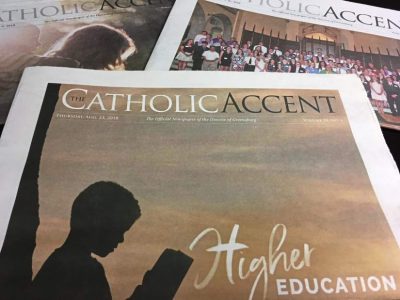 Registered members of Immaculate Conception Parish will receive the diocesan newspaper "The Accent" free of charge.  This paper keeps us informed about the happenings in our diocese. From news stories and special events, the communication tool provides a valuable source of information for the faith community. Although the paper is free, we are invited to offset the cost as part of our stewardship. Periodically and special collection envelope will appear in the weekly envelopes for supporting this communication. Please place your donation in the weekly collection as normal.
Weekly Bulletin
The mainstay of our communication is still the weekly bulletin. It is provided to communicate announcements and inspirational guidance. Announcements can be sent to the parish office for publishing. Please contact the parish for bulletin deadlines. If you would like to be a contributor, please send an email of interest to ICBulletin2017@gmail.com
Flocknote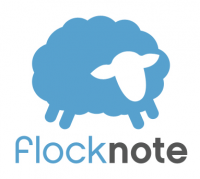 Flocknote is a tool our parish uses to communicate via email or text message. Flocknote is used to share up-to-date information about upcoming events, various ministries, weekly homilies and electronic versions of the weekly bulletin.
There are three easy ways to sign up:
Sign up at flocknote.com/bvm
Text IC to 84576 from your phone to subscribe to updates.
Notify the parish office with your cell phone number or email address.
All information will be kept confidential. No phone numbers or emails will be shared with anyone outside the office. You do not even need to give your name if you desire to remain anonymous. You can unsubscribe at any time.  To discontinue future communications, either text STOP to 84576 to stop text notifications or notify the parish office to remove your name from the Flocknote membership. There is no charge for this service, but your carrier message and data rates may apply.
Facebook
Our social media fans will appreciate the IC Facebook page to keep up with parish functions and communicate with new and old friends of the faith.
Pictorial Directory
Each decade, our parish produces a pictorial directory to enable members to put a name to the face of a person they see in the community. New members are especially encouraged to participate. Our latest directory was published in 2016.  If you would like a digital copy, please contact the parish office.