When:
November 5, 2022 @ 6:30 am – 7:45 am
2022-11-05T06:30:00-04:00
2022-11-05T07:45:00-04:00
Immaculata Men's and Women's Group Fall/Winter 2022 Schedule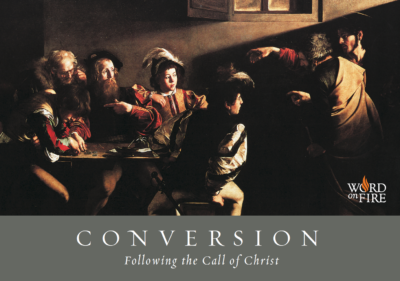 This season will be viewing and discussing Conversion: Following the Call of Christ.
In this film and study program, Bishop Robert Barron illuminates six biblical stories of conversion, demonstrating how six ordinary people, just like you, were met by Jesus where they were and called to a better life through him. The common theme in each story is the turning of all one's attention and energy toward an ever deeper, personal relationship with Jesus Christ.
Each story is 20 minutes long followed by table discussion and commentary by Father John and Father Roniel.
The men's group will meet on Saturday mornings at 6:15 a.m. and the women's group will meet on Sunday mornings at 6:15 a.m. in Our Lady's Plaza. All are welcome! Bring a friend and start your week with a spiritual lift!
The current schedule is as follows:
November 5/6 – Bartimaeus
November 12/13 – Rich Young Man
November 19/20 – Matthew
December 3/4 – Jonah
December 10/11 – Woman at the Well
December 17/18 – Journey of the Magi