When:
December 4, 2021 @ 6:30 am – 7:45 am
2021-12-04T06:30:00-05:00
2021-12-04T07:45:00-05:00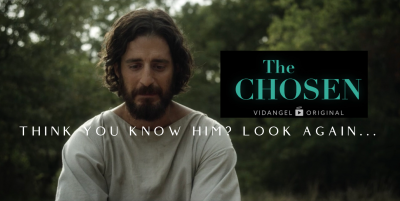 The Chosen
WELCOME TO THE FIRST-EVER MULTI-SEASON SERIES ABOUT THE LIFE OF CHRIST. THE FREE SHOW TENS OF MILLIONS OF PEOPLE WON'T STOP TALKING ABOUT.
Coming this October for all men and women of the parish sponsored by the Immaculata Mens Group and Immaculata Womens Group.
The Chosen TV series is the most dynamic and engaging presentation of the life of Jesus and His call to all to be "Chosen" disciples. Learn the backstories of the apostles and followers of Jesus and see how, in their brokenness, Jesus welcomes and calls them to be His intimate friends. This presentation is awe-inspiring and witnesses to how we are all called by Christ to follow, to love, and to offer ourselves for the greater glory of God.
All are invited to meet with us every other Saturday morning at 6:30 a.m. from October 9 to December 4.
Bring your spouse, your friends and join in the study, conversation, and fellowship with other Catholics who seek to know Jesus as He was for the people of His day!!