When:
September 17, 2019 @ 6:30 pm
2019-09-17T18:30:00-04:00
2019-09-17T18:45:00-04:00
Where:
Immaculate Conception Church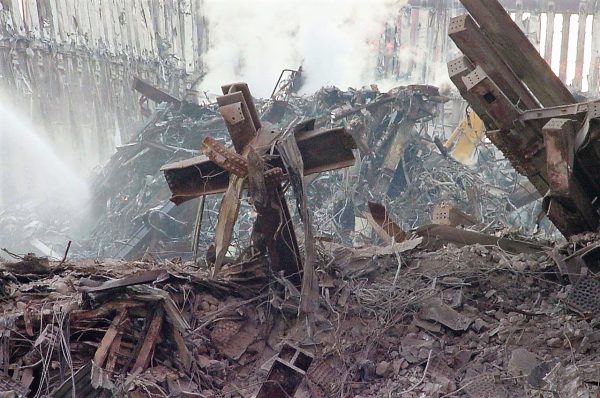 11 priests will be available!
Among the Rubble and destruction of September 11, 2001 in New York City, the cross of Christ stood in its midst. Sin causes hatred, ruin and pain. How often we have contributed to this when we choose other than the love of God? I remember the day very well, as I am sure all of you do, that day the world stopped and took measure of itself in the light of hatred. Fear reigned and uncertainty came to all in our country.
But, in a deeper and more personal way, we paused to take account of our own lives. How have we been living? Have we succumbed to the worldly ways and forgotten the very purpose of our Catholic mission of following Christ and living as a graced-filled person? Did we become hardened to Love and Mercy while accepting readily our own human weakness?
SIN… at the foot of the cross… looks like a mess. The picture above depicts more than a terrorist attack aftermath… it looks like the effects of each individual sinner's contribution to the need of redemption. The penance service in memory of 9/11 is a chance for us to pray for peace; our families; and our neighbors. It is a chance to ask for forgiveness for the times we created chaos instead of peace; division instead of family unity or pain instead of healing to our neighbor.
The sacrament of reconciliation is the Church's response to violence. It is a return to the Ten Commandments and the message of Love that Jesus taught.