When:
April 1, 2023 @ 6:30 am – 7:45 am
2023-04-01T06:30:00-04:00
2023-04-01T07:45:00-04:00
Immaculata Men's and Women's Group – Lent 2023 Schedule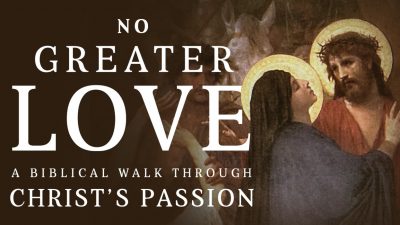 The Lenten program for the Men and the women will be the same as the Tuesday 'No Greater Love' program that Mark Downey will be presenting. We will use the weeks of Lent to share and discuss this great presentation of video and discussion per our usual format!
All women and men over the age of 18 are invited to come and join us for this unique Lenten experience!!
The men's group will meet on Saturday mornings at 6:15 a.m. and the women's group will meet on Sunday mornings at 6:15 a.m. in Our Lady's Plaza. All are welcome! Bring a friend and start your week with a spiritual lift!
The current schedule is as follows:
February 25/26 – The Prayer of the Agony
March 4/5  –  Are You the Christ?
March 11/12 –  The Trial Before Pilate
March 18/19 –  The Death of the Messiah
March 25/26 – The Seven Last Words
April 1/2  – The Resurrection