When:
September 25, 2023 @ 6:30 pm – 8:30 pm
2023-09-25T18:30:00-04:00
2023-09-25T20:30:00-04:00
Where:
Immaculate Conception Church - Children's Liturgy Room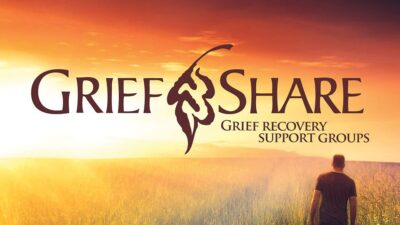 If you are grieving the loss of a loved one, we invite you to join us for GriefShare, a special 13-week support group designed to help you rebuild your life.
The program is designed to create a place for grieving people to find comfort and encouragement after a loved one's death. We want this to be a friendly caring group of people who will walk alongside each other through one of life's most difficult experiences. No one should have to go through the grieving process alone. Just as when He walked this earth, Jesus continues to bring healing to us when we are in need. It is important for us, as his body the church, to gather in prayer and support, walking through the pain of loss together.
There are 13 video seminars on DVD featuring respected Christian counselors and leaders who share wise insights about grief-related topics. These dynamic videos also include personal testimonies from people who have lost a loved one. The workbooks contain a note-taking outline for the video sessions, a daily Bible study that reinforces the information presented in the videos, a gospel presentation, helpful articles, and insights from Christian experts.
We will be meeting at 6:30 p.m. on Monday evenings at Immaculate Conception in the Children's Liturgy room in the church. The program will run weekly from August 21 to November 20, 2023.
Please register by emailing Gerri Dornin at gdornin@comcast.net or call the church office at 724-863-9550.
More info