Flocknote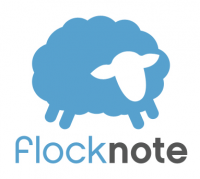 Flocknote is a tool our parish uses to communicate via email or text message. Flocknote is used to share up-to-date information about upcoming events, various ministries, weekly homilies and electronic versions of the weekly bulletin.
There are three easy ways to sign up:
Sign up at flocknote.com/bvm
Text IC to 84576 from your phone to subscribe to updates.
Notify the parish office with your cell phone number or email address and we'll sign you up.
All information will be kept confidential. No phone numbers or emails will be shared with anyone outside the office. You do not even need to give your name if you desire to remain anonymous.
You can unsubscribe at any time.  To discontinue future communications, either text STOP to 84576 to stop text notifications or notify the parish office to remove your name from the Flocknote membership.
NOTE: If you are not receiving the emails or text messages, add mail@flocknote.com and/or 877-297-8835 to your 'safe senders' or trusted list of email addresses and phone numbers.
There is no charge for this service, but your carrier message and data rates may apply.
YouTube
Tune to our new YouTube channel "Operation Safe Mode" for the latest video updates from Fr. John and Fr. Roniel and to view Masses online during the Coronavirus pandemic.
Facebook
Our social media fans will appreciate the IC Facebook page to keep up with parish functions and communicate with new and old friends of the faith.
Follow us at www.facebook.com/ICIrwin.