In place of donating drinks for the burger bash…join our newest sponsor groups!

Due to the pandemic and the many limitations with COVID-19 restrictions our parish was unable to host our Annual Lenten Fish Friday this year. The fish fry requires many volunteers and countless hours of work from many of our more vulnerable parishioners. I did not feel I could put them at risk. The Fish Fry serves both as a community builder as well as a fundraiser that we depend on to support our programs and social gatherings. This year the parish will experience a net loss of $13,000 without the Fish Fry event.
As we prepare for the "Drive-Thru" Burger Bash we are hoping to increase our profits in order to recoup some of the loss from our canceled Fish Fry fundraiser. We do not want to raise the price of our burgers but we must cut our overhead cost to increase our profit.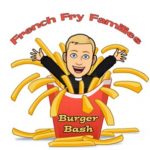 Many have purchased drinks in the past however with the drive-thru format our customers are not interested in purchasing a drink. This year for each Burger Bash you can be a member of the "French Fry Family" or "Hotdog Club" instead of donating drinks consider making a monetary donation to offset the cost of burger bash supplies.
"French Fry Family" Sponsorship donations for $49.00 & under
"Hotdog Club" Sponsorship donations for $50.00 & over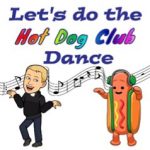 I know many of you are unable to contribute as a volunteer due to your health or busy schedules. People often ask if there is a way that they can help, and now you can! I want to thank you in advance for your support of the "Almost Famous" corner burger and our parish family!!
THE BURGER BASH SETS US APART FROM ALL OTHERS IN "FUN" RAISING AND I WANT TO THANK YOU for your support as a sponsor, volunteer and for your patronage at the bash itself! The "Corner Burger" is the envy of the whole town!!
Simply fill out the form below and indicate which "club" you would like to sponsor. Your donations can be mailed or dropped off at the parish office. Please write attention to "Burger Bash Sponsorship" on the envelope. You can also make your donation online. Your sponsorship will be for the following month's Burger Bash.
*Please mail or drop off your donation at the parish office or make your donation online.