FRENCH FRY FAMILY & HOT DOG CLUB ARE BACK AGAIN FOR THE 2022 BURGER BASH!
As we prepare for our drive-thru Burger Bash, we must cut our overhead costs to maintain our profit. This year the price of frying oil has increased 50% from 2019 and onion prices have increased by $1 per pound since 2019.  We need to prepare for an increase in all burger bash supplies and products.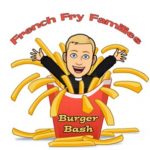 People often ask if there is a way that they can help. Many have donated beverages in the past, however, the drive-thru format makes purchasing beverages difficult and we are not able to sell beverages. Instead of donating beverages, consider making a monthly monetary donation to offset the cost of the burger bash expenses. You can be a member of the "French Fry Family" or "Hotdog Club".
"French Fry Family" Sponsorship donations for $49.00 & under
"Hotdog Club" Sponsorship donations for $50.00 & over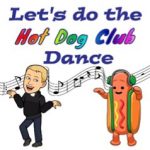 Simply fill out the form below and indicate which "club" you would like to sponsor. Your donations can be mailed, dropped off at the parish office, or dropped in the offertory basket. Please write attention "Burger Bash Sponsorship" on the envelope. You can also donate online at https://osvhub.com/icirwin/funds/burger-bash. Your sponsorship will be for the following month's Burger Bash.
THE BURGER BASH SETS US APART FROM ALL OTHERS IN "FUN" RAISING AND I WANT TO THANK YOU for your support as a sponsor, volunteer and for your patronage at the bash itself!
*Please mail or drop off your donation at the parish office or make your donation online.