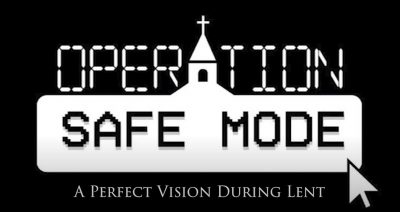 The Lenten practice of meditating on the Way of the Cross of Jesus has been a long-standing tradition that connects us with Christ's suffering and our own "cross" as disciples. I have shared with you in the past Jesus' way and how the stations call to mind the progression of submitting ourselves to the Father's Will as Jesus displayed in His suffering death. Each station marks an event that reminds us as we surrender our will we no longer walk alone but each step is guided in Faith, Hope and Love.
This year I decided to use this journey of the cross to see how Peter learned to submit to the call as the "Rock" plagued with failures and help along the way. I will present five brief conferences on OSM this Lent that will engage us with Peter's journey and the example he sets as a mere human, in personal weakness and struggle, at the same time the head of the Church and the gift of his martyrdom. Peter loved Christ and was transformed by his own trials and cross. Peter became the strongest when he no longer trusted in his own opinion and began to trust in Mercy and Grace!
I believe the more we see our human weakness the more we can trust that God can work through our lives for the good of our own salvation and that of others!
Lenten Series: Saint Peter's "Way of the Cross"
We are familiar with the "Way of the Cross" as Jesus' call to "Pick up your cross and follow Me." When we meditate on these 14 steps we come to identify with the self-emptying of our will in order to follow. Each step of the way calls for self-sacrifice. This Lent share with me Peter's way of the cross after Christ that makes him the perfect example of humility and commitment to Christ and His Church one step at a time.
SPECIAL ANNOUNCEMENT FOR THE FEAST OF SAINT JOSEPH:
FRIDAY, MARCH 19 – CONSECRATION OF OUR PARISHES AND HOMES!!
Easter Season
Four-part Series on Consecration of Saint Joseph – April 8, 15, 22 and 29
Consecration – May 1