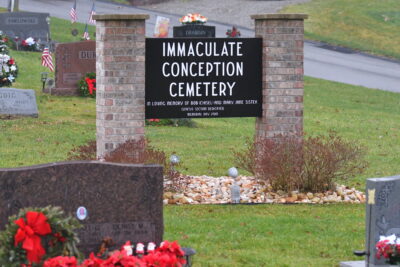 Immaculate Conception Cemetery in Irwin is hiring a part-time groundskeeper. The position is Monday–Friday, approximately 25-28 hours per week. Candidates must have the ability to obtain all necessary clearances. Position requires physical labor and includes but is not limited to:
Burial Maintenance
Ground Maintenance
Grass Cutting & Weed Trimming
Foundation/Memorial Maintenance
Equipment Maintenance
Snow removal
Applicants are requested to submit a current resume to Courtney Ruby at cruby@dioceseofgreensburg.org or at the parish office.